New members always welcome!
We are always looking for new members to swell our ranks for the next season of concerts. If you have a desire to sing we would be delighted to see you. If you are under 26 your membership is completely free!
We rehearse at 7.45pm in the United Reformed Church, Witham (in Newland Street) every Tuesday evening in term time and we always have time for a sociable chat over a cup of tea or coffee at half-time. Once a month we hold a fund-raising bring and buy stall.
We hope to see you soon!
We are currently rehearsing for our next performance at Witham Public Hall – a 'Last Night of the Witham Proms!'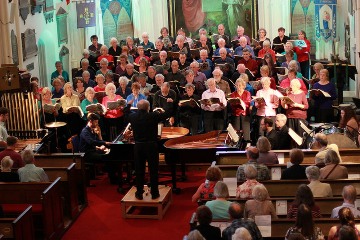 In the news ...
LAST NIGHT OF THE PROMS – APPRECIATION!
'Wow! What a great Last Night of the Proms concert on 11 March at Witham Public Hall. A near capacity audience who started the cheering after the first item – Zadok … the Priest. From the choir I could see the delight on their faces as they enjoyed every item on the programme from the opera choruses to Gabriel's Oboe and Faure's haunting Pavane. The orchestra was marvellous and trumpets, French horns, oboe, flute, clarinet, lead violin and cello were especially featured. All the proms favourites were enthusiastically received, flags were waved and the audience joined in Land of Hope and Glory, Rule Britannia and Jerusalem. Thank you musical director Patrick McCarthy for putting together such a wonderful programme!'
Essex Life article. Posted 19.10.15
London Concert Trips
Join us on our regular concert trips to London venues; principally the Barbican and the Royal Festival Hall.
All are very welcome to come on these trips which are extremely good value and provide some very popular musical treats. The price of the trip includes the luxury coach fee with pick-ups at Stanway, Copford, Coggeshall, Kelvedon, Witham, Hatfield Peverel, Great Baddow and Mountnessing.
This seasons list is very exciting, see the list below with dates in November and December for 2017.
Sunday matinees usually tend to get filled up. If you haven't been before why not give it a try? They are great value – you won't get it as cheaply independently. We usually get there with time to explore the Southbank with their wonderful food festival so it makes a good day out.
Click on the Concert list 2017/18 at the bottom of this section to see the full list of forthcoming concerts, and full details of the trips.
Thank you for your support! Best wishes, Clare
Concert list 2017/18
Colchester Classics
COLCHESTER CLASSICS, award-winning CD mail order service, is proud to be associated with the Witham Choral Society.
Colchester Classics offers choir members direct access to CDs of music currently being rehearsed. This unique service allows members to appreciate the music and maintain the high performance the choir enjoys in concert.
Colchester Classics is passionate about classical music providing a knowledgeable, friendly and personal service details of which can be found by clicking on the following link:
/perch/resources/1423311373-colchester-classics-for-website-new-feb-2015.jpg
Having fun singing Elijah with Witham Choral, Liz Leatherdale AKA Colchester Classics.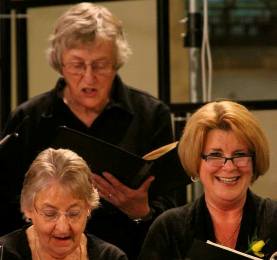 Social Events 2017
EVENTS

FOR

2017/18

Spring Term – Quiz Night at St Nicolas Church Hall, Witham

Summer Term – end of term Social Event
Our summer social 2017 …
Tuesday, 13th June – End of term get together celebrating 60 years of the choir at Ruth's
2017 Quiz night!
Friday 24th March, a great evening with Fish & Chip supper. In the Church Hall at St Nicolas Church, Witham, CM8 2JS
Past Events ...
Summer 2016, our evening Garden Party
(more pics in the members area of the website)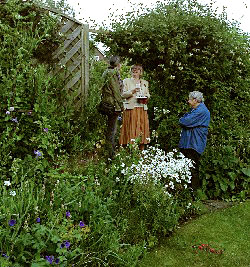 Summer Bring and Share Supper, June 2015
Once again held in Helen's lovely garden. Thank you Helen for your continued support and friendship.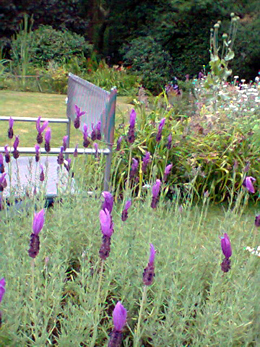 Quiz Night with fish & chip supper May 2015
At St Nicolas Church Hall, Witham
Barge Trip Monday August 2014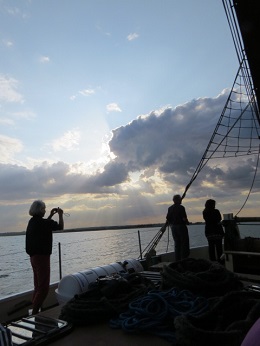 43 people enjoyed a beautiful evening sail and we even did some singing with Paul's encouragement.